The Great Pandemic Theme Project(s)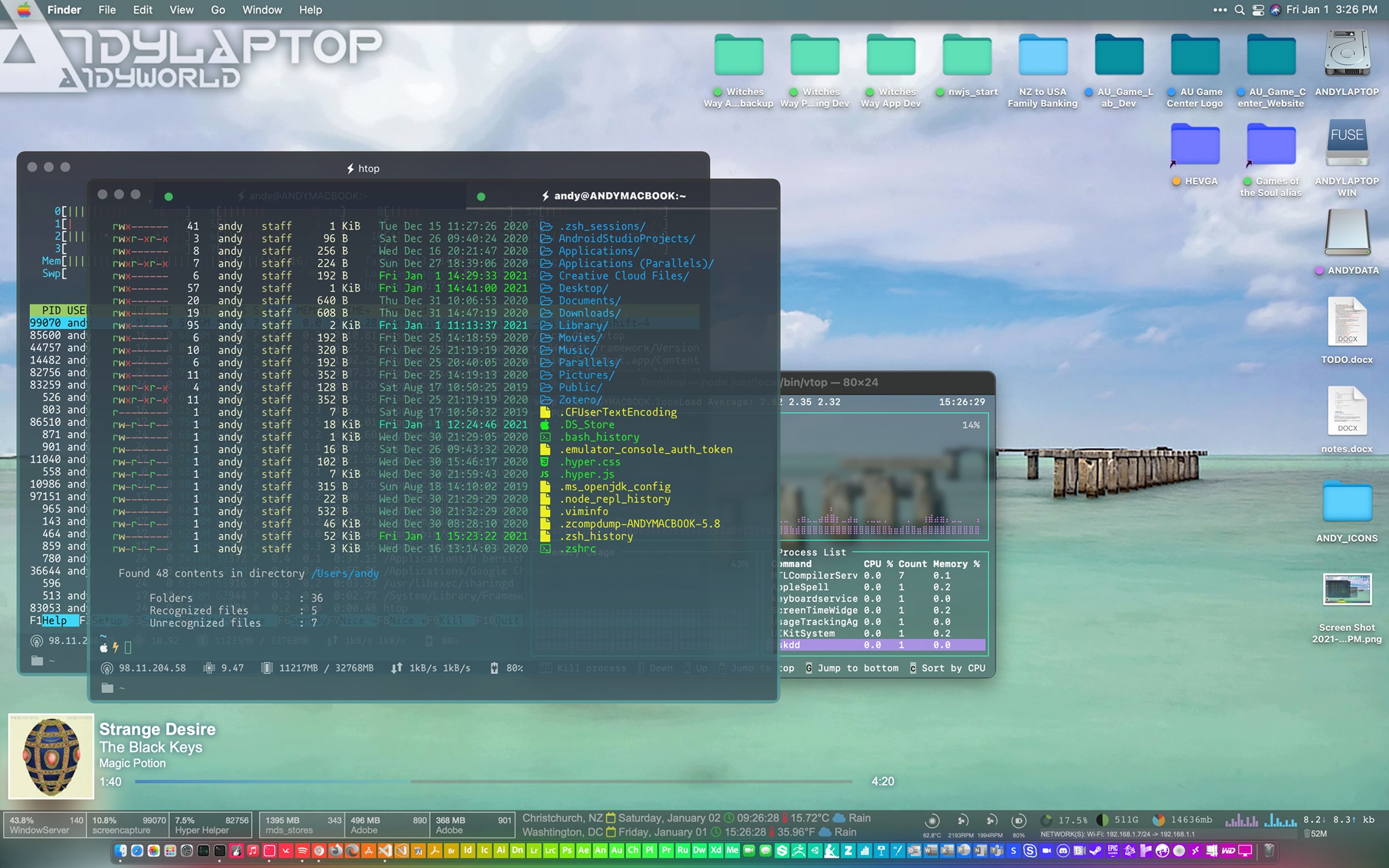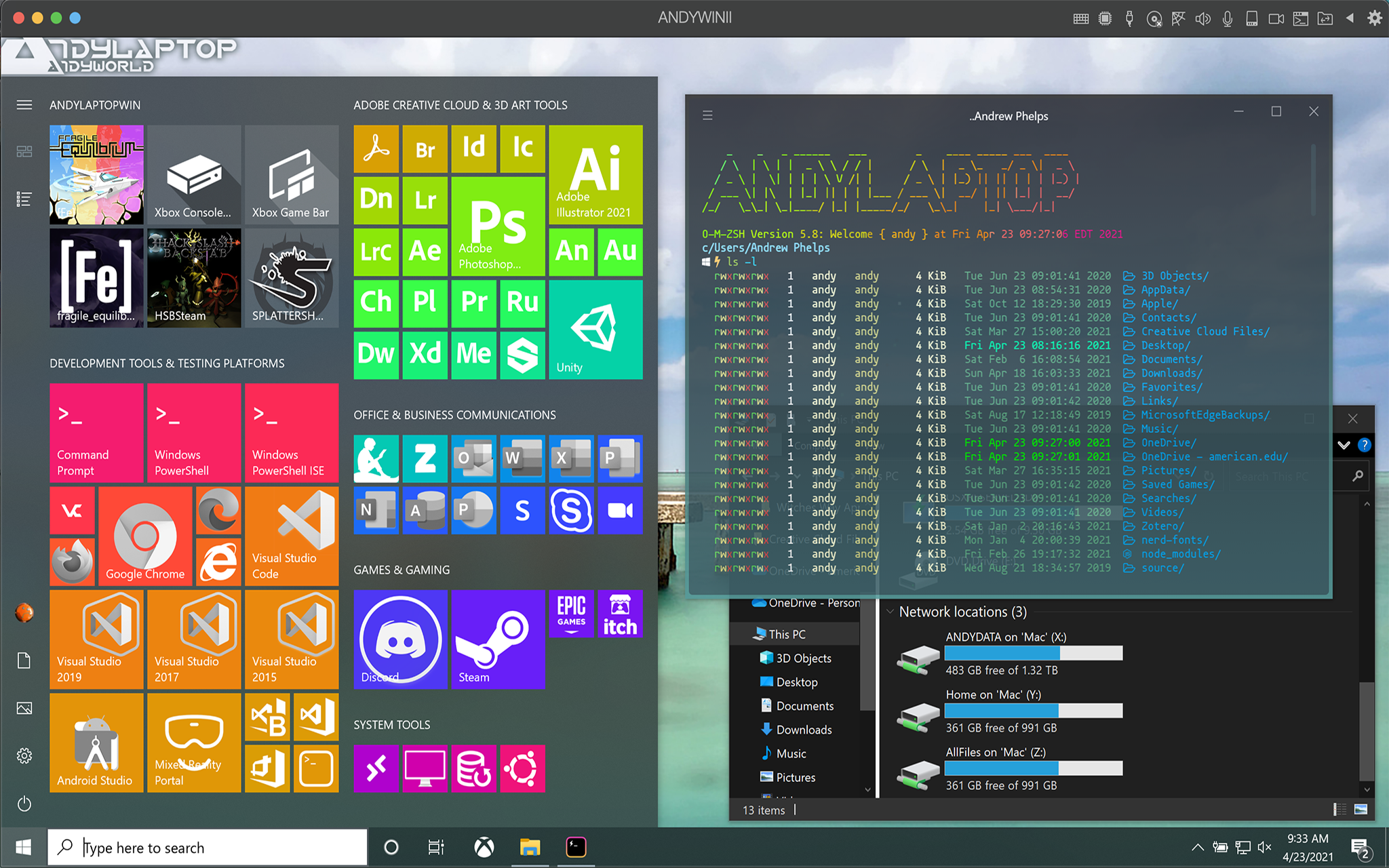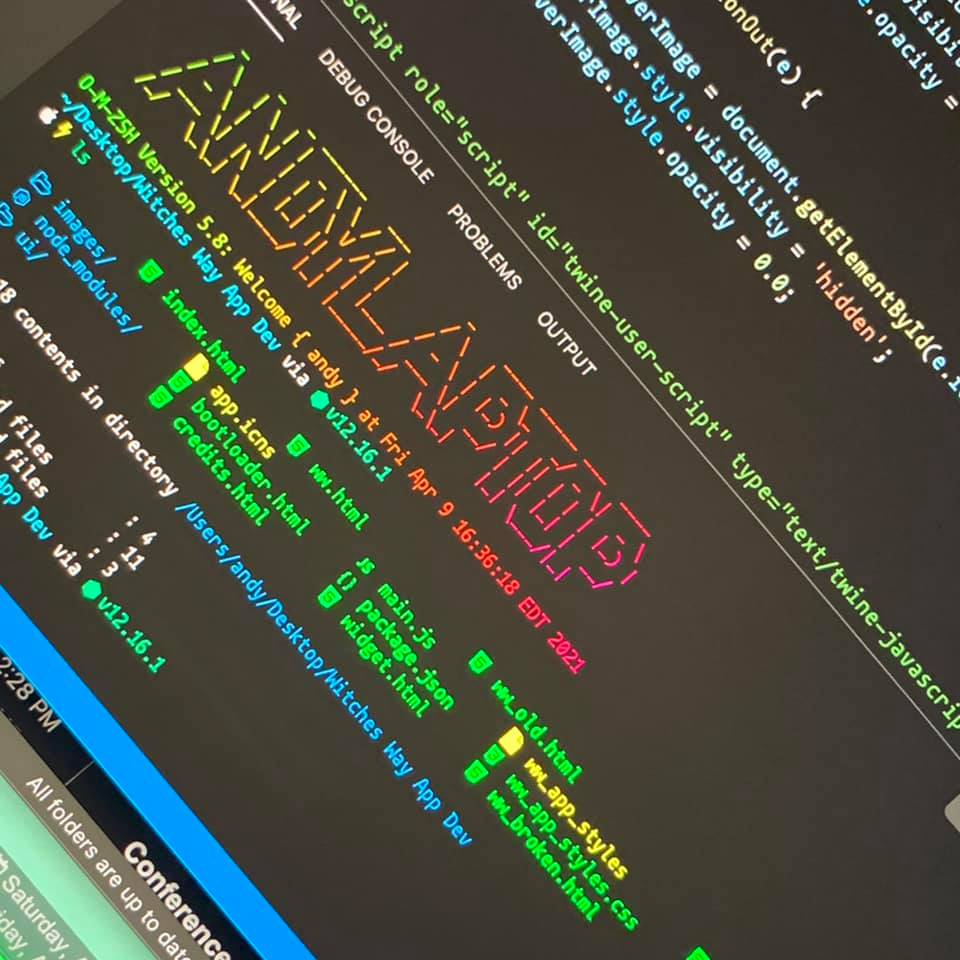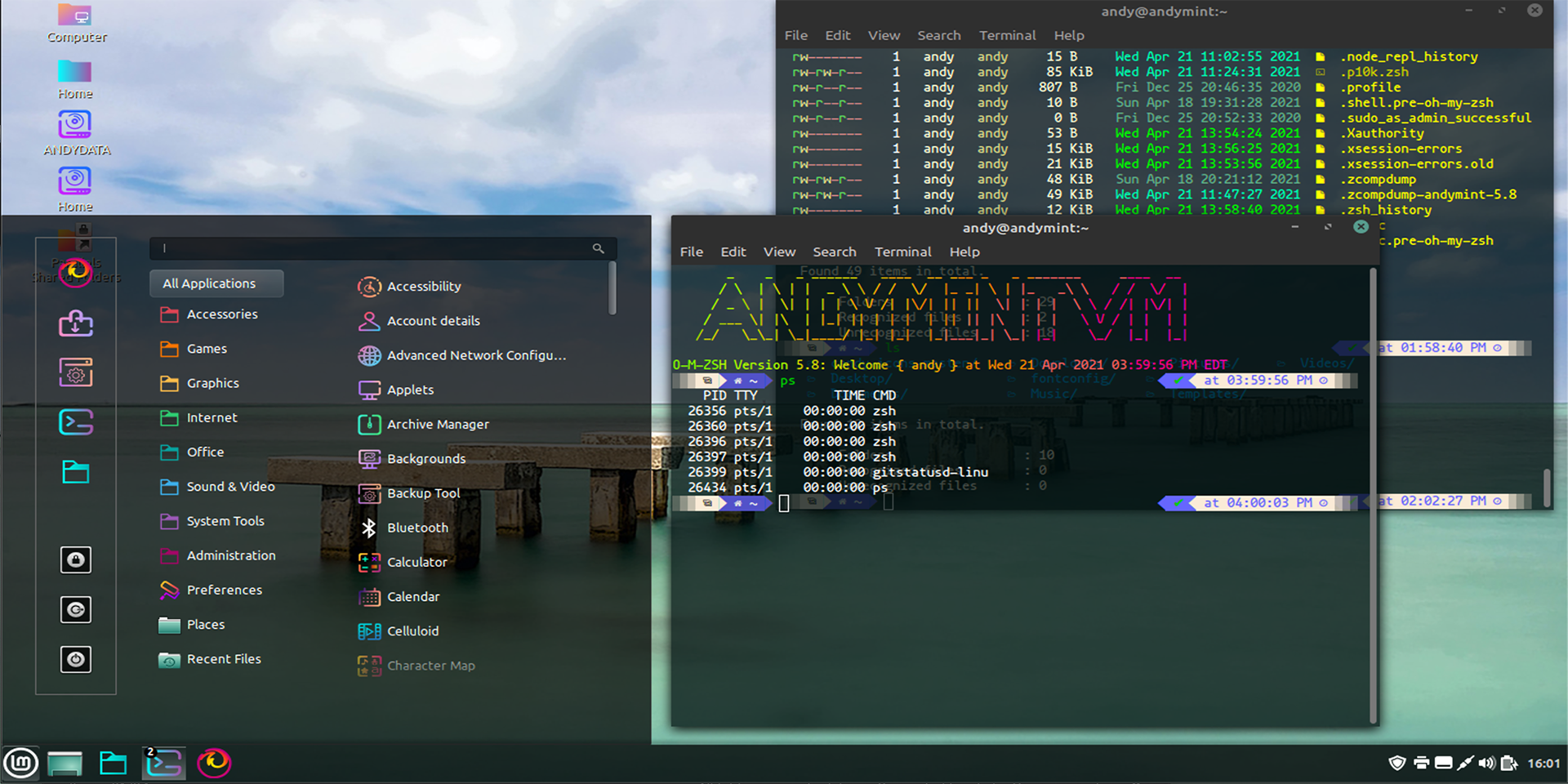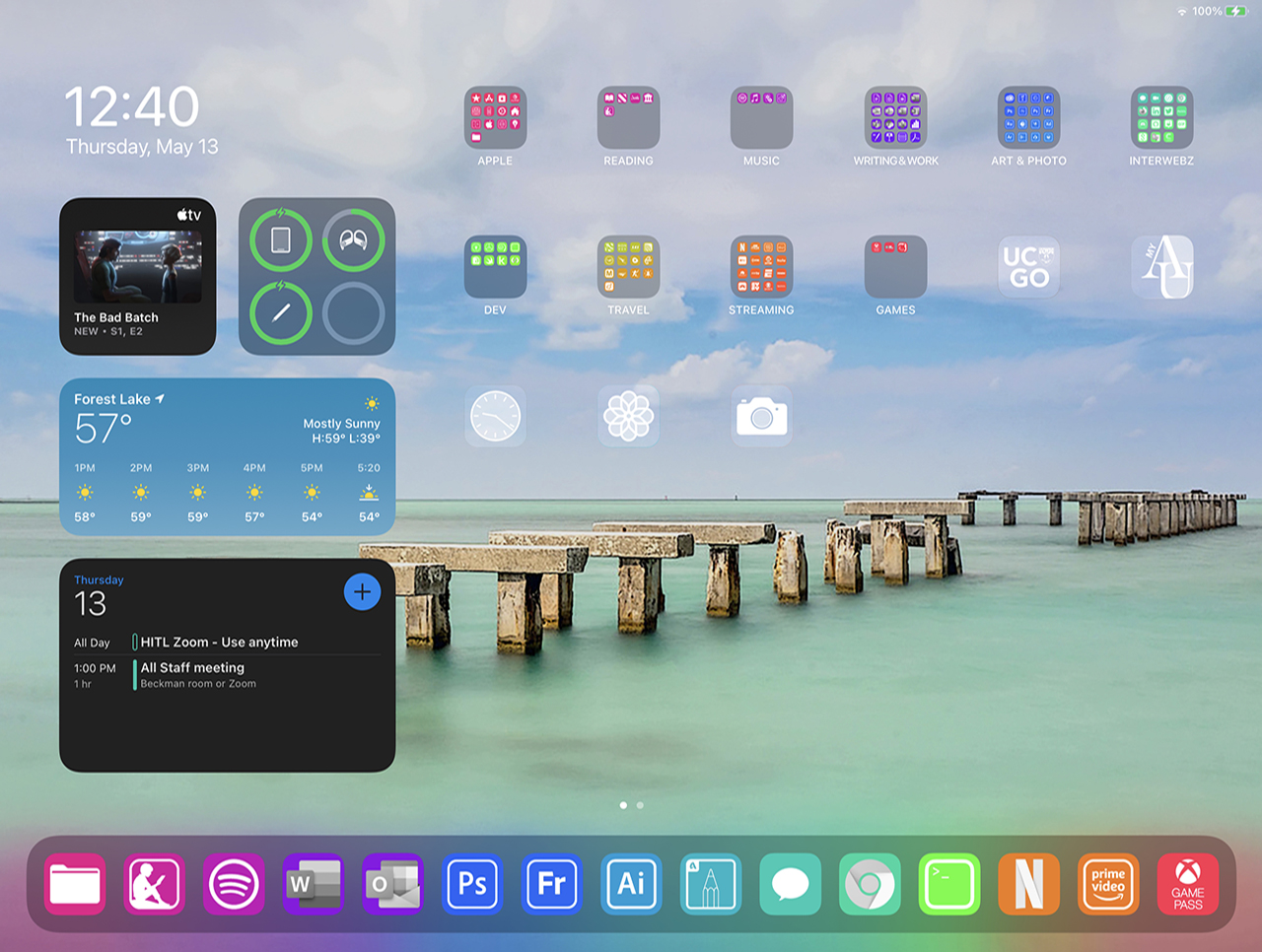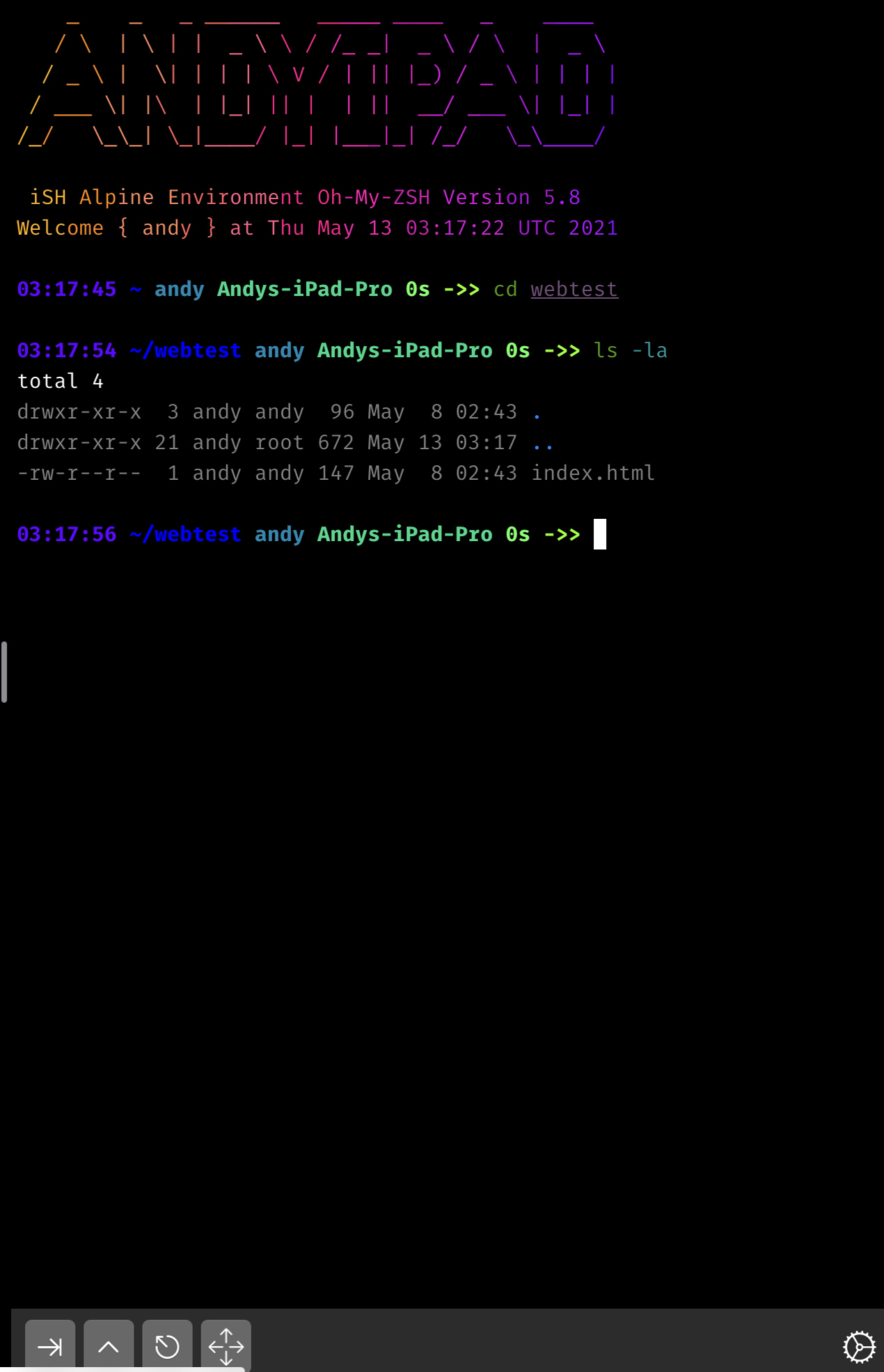 During the various lockdowns and trails of the COVID-19 pandemic in 2020-2021(??) I spent an inordinate amount of time themeing my desktop, given that I would be staring at it all day, every day. This started with an effort to remake my Mac desktop in honor of the original Adobe rainbow icons - they had shifted in Creative Cloud to being mostly a monochromatic blue/purple and I missed the old ones. But this quickly grew into all the icons for my commonly used apps, theming the console with various tools, and more. I used Bartender for icon management, uBar and Ubersicht for tools, menus, and displays, GeekTool for fixed icons, and a lot of custom Photoshop work for icons, desktop backgrounds, and trying to get everything seamless. For the console itself I used colorls, Hyper, Zsh (with spaceship theme), figlet, lolcat, etc. This then spread to Windows, where I made a very similar rainbow theme but adapted for the Windows 10 dark theme UI, and used the Windows Subsystem for Linux to do a lot of similar things to the shell. I integrated both of these into VS Code and other environments as appropriate. I then turned to documenting my travels and recent events in the stickers on the shells or cases of my computer, iPad, and iPhone:

In 2021, when I went through the managed isolation quarantine coming back to New Zealand, I adapted this idea and (using a lot of the same tools) set up a virtual linux machine with a similar rainbow approach using the 'Candy Icons' icon packages, and then, somewhat hilariously, created a derivative rainbow theme for my iPad by massively abusing the 'shortcuts' function.
The 3D for 2D Javascript Game Framework (for FE1)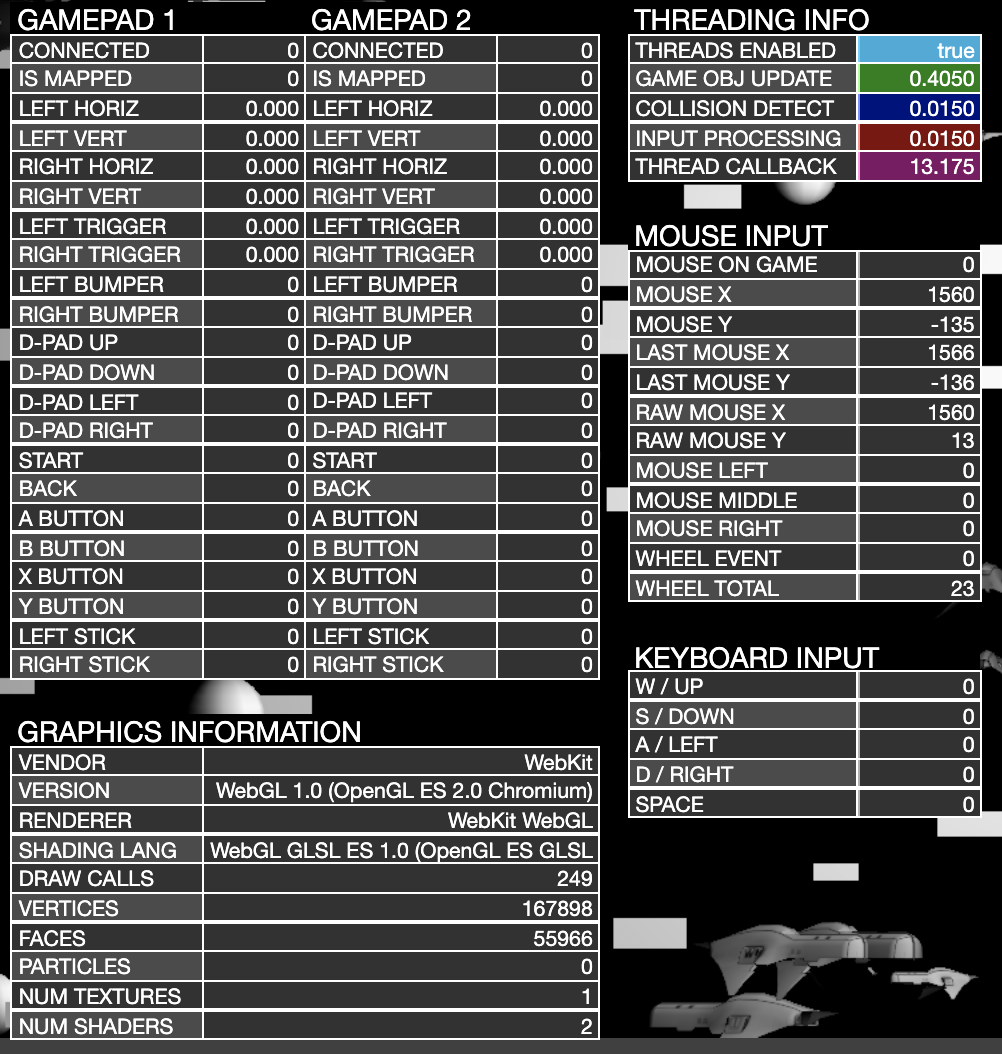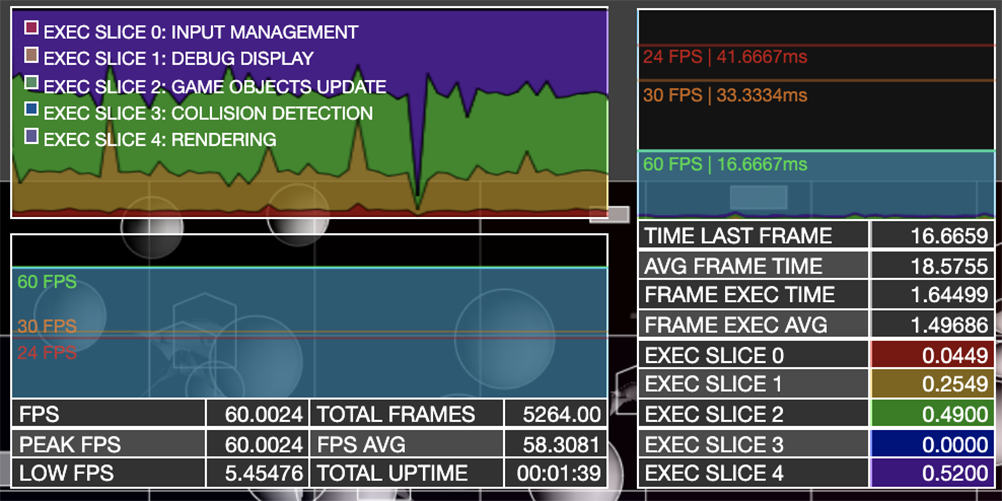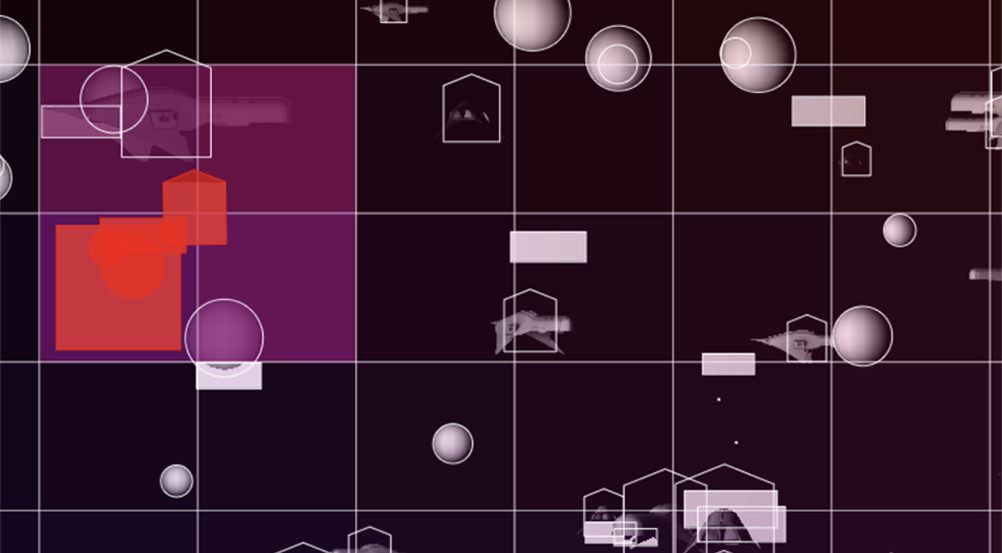 During the development of early versions of Fragile Equilibrium Phelps was tinkering with a toolkit to build '2D using 3D' games - i.e. games that utilize 3D assets and rendering techniques, but that are essentially 2D in their play and interaction. To explore this he adapted and integrated a number of prior techniques in a javascript/html environment built on top of the Three.js library. The framework is a bit out of date now, but may one day be revived - at the time (2018) it was novel for utilizing worker threads in javascript to provide parallelism for tasks such as collision detection (which was implemented using a modified form of the polygon armature implementation Phelps co-developed with A. Clouter). He also developed some nice debugging tools (as shown above) including an on-screen console, framerate and performance graphics, and input tracker. You can see it working here with 'c' being the commend to bring up the collision overlay, and 'q' being the command to bring up the debug screens. You can also grab it as a .zip file if you want. [5.4MB .zip file]
The XOTIC MAGIC Spell Studios Showcase Laptop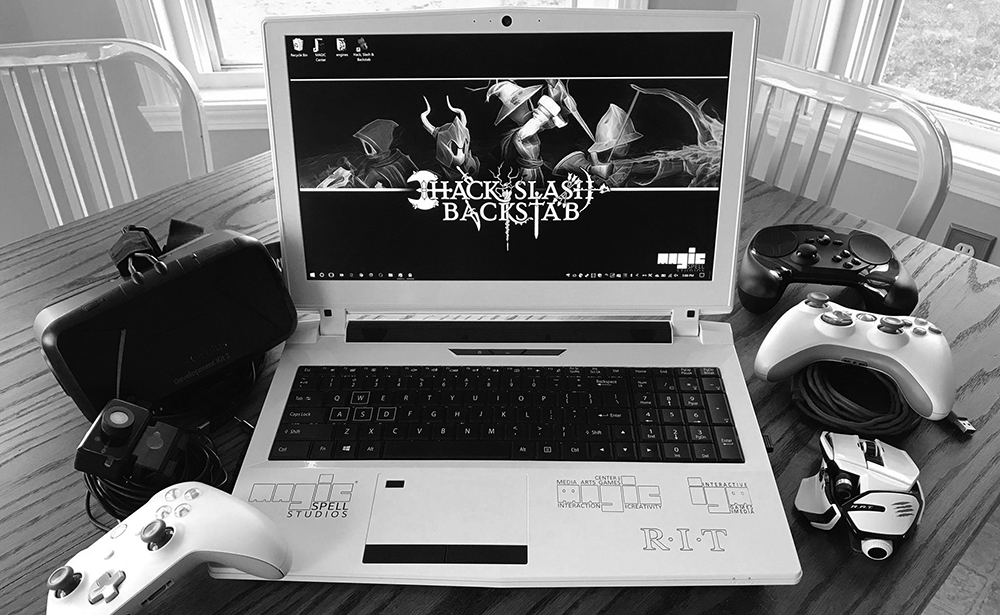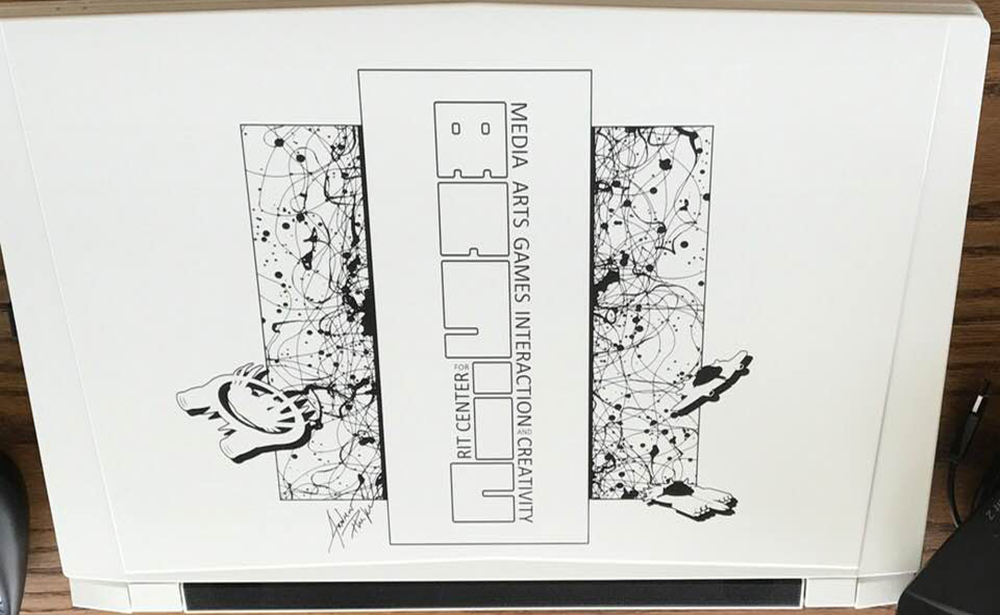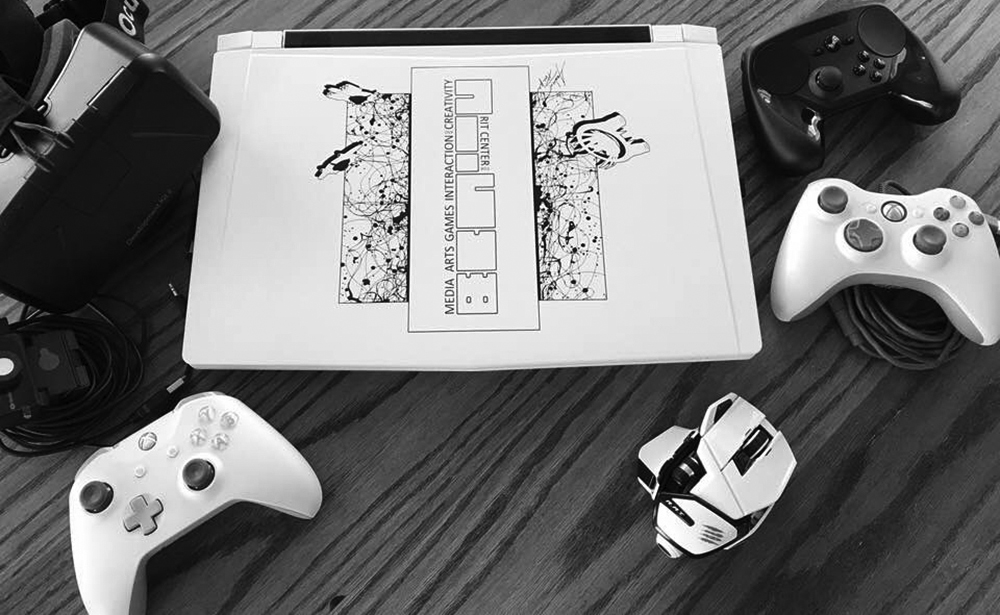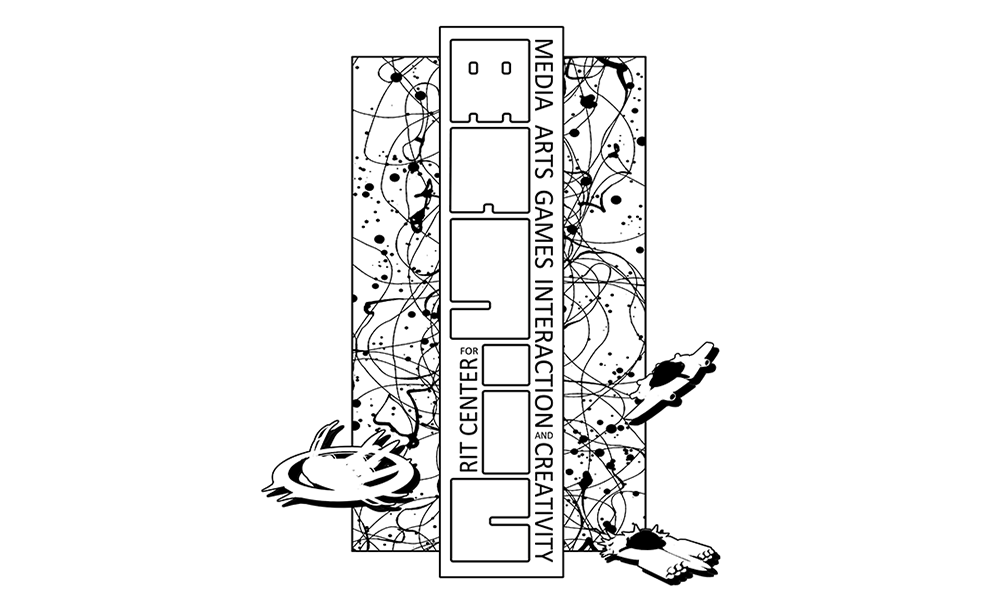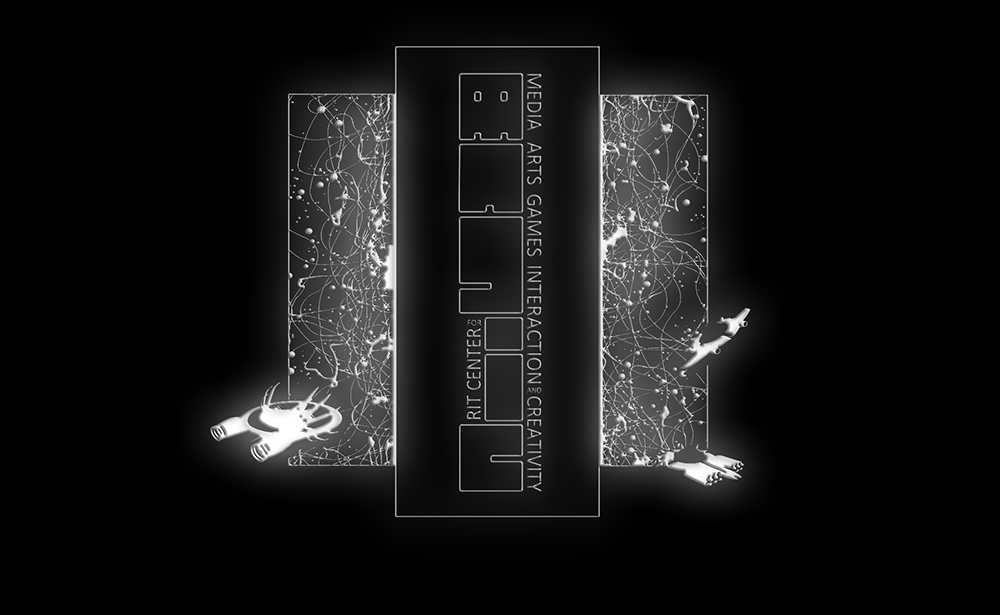 In 2017 Phelps worked with the materials designers at XOTIC PC to help create a showcase laptop for MAGIC Spell Studios that (a) would be capable of running recent work in games and media, and (b) had enough 'cool factor' to attract folks to the booth. The end product surpassed everyone's imagination: a cool arctic white atop a black etched design, the final machine is truly one of a kind. The machine is paired with controllers, mice, headphones, and headsets that match both the unparalleled technical excellence as well as the black-and-white motif of the design.
The Lego Computer
In 2012 or so, Phelps' decided to use some of his early childhood 'space legos' and build a computer case out of them. Eventually this proved unworkable given weight and materials strength constraints, so instead he encased his computer in a custom lego skin, utilizing bits of RIT signage from various offices, custom Lego pieces from Games+Learnign+Society and MAGIC Spell Studios, and other odds and ends of import. The results are below: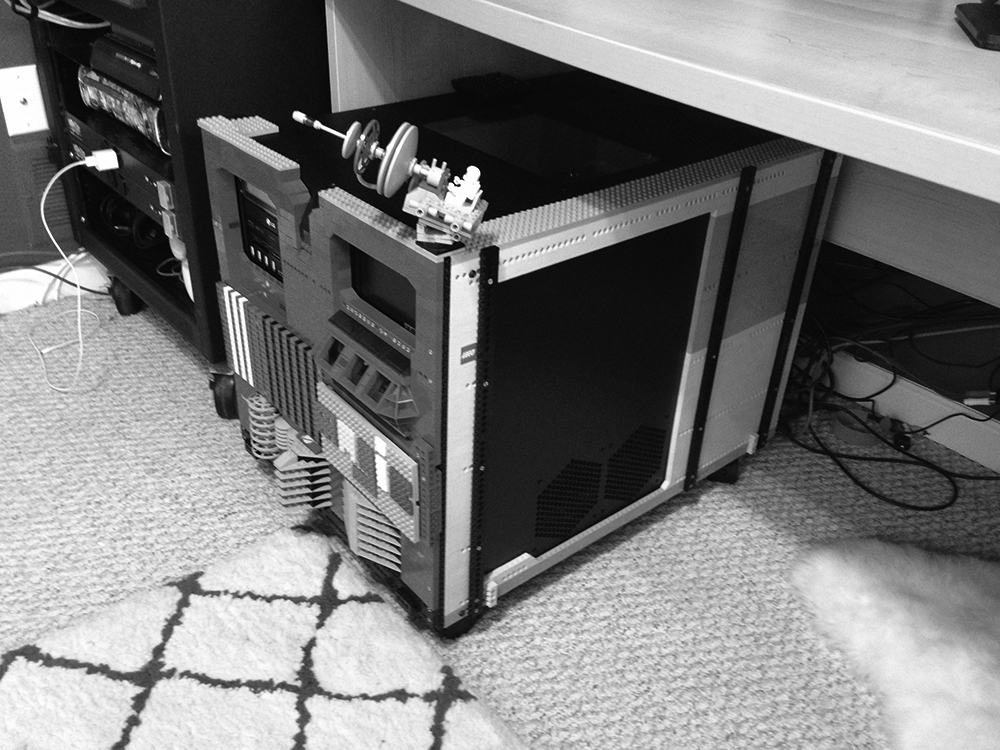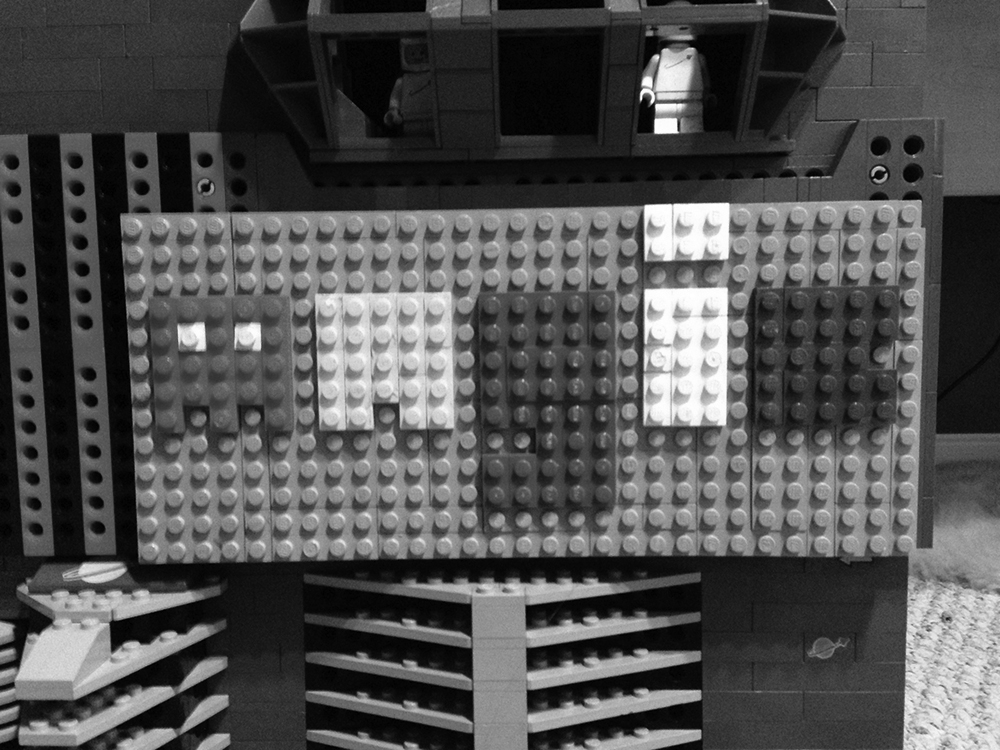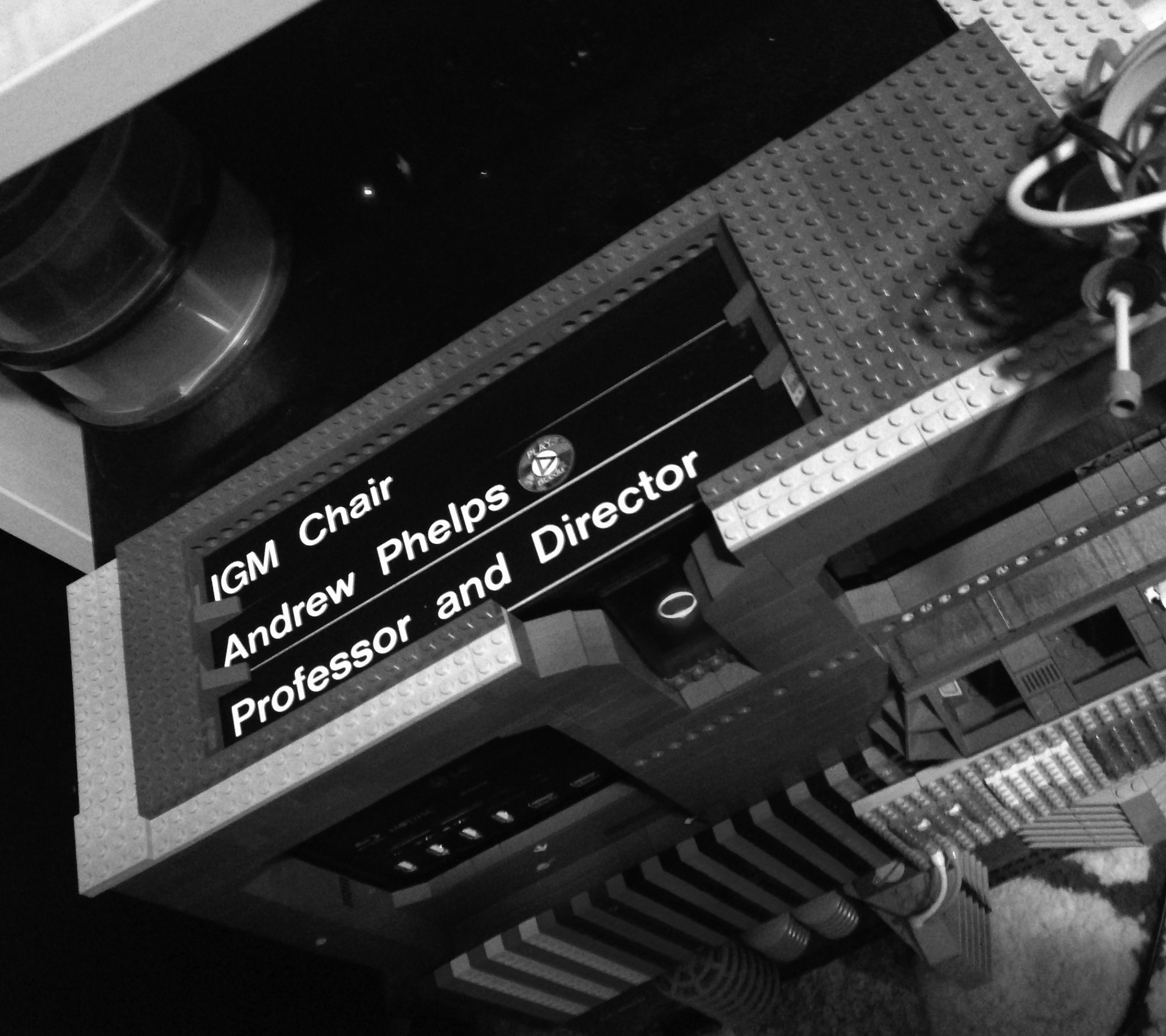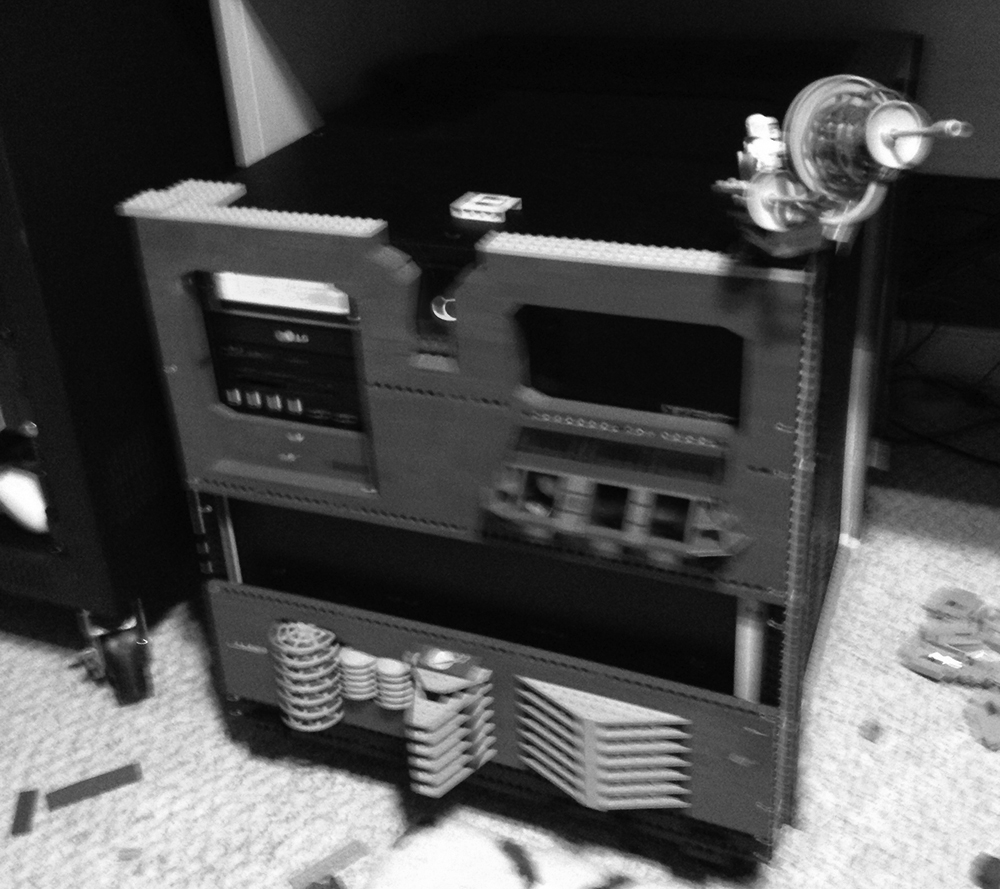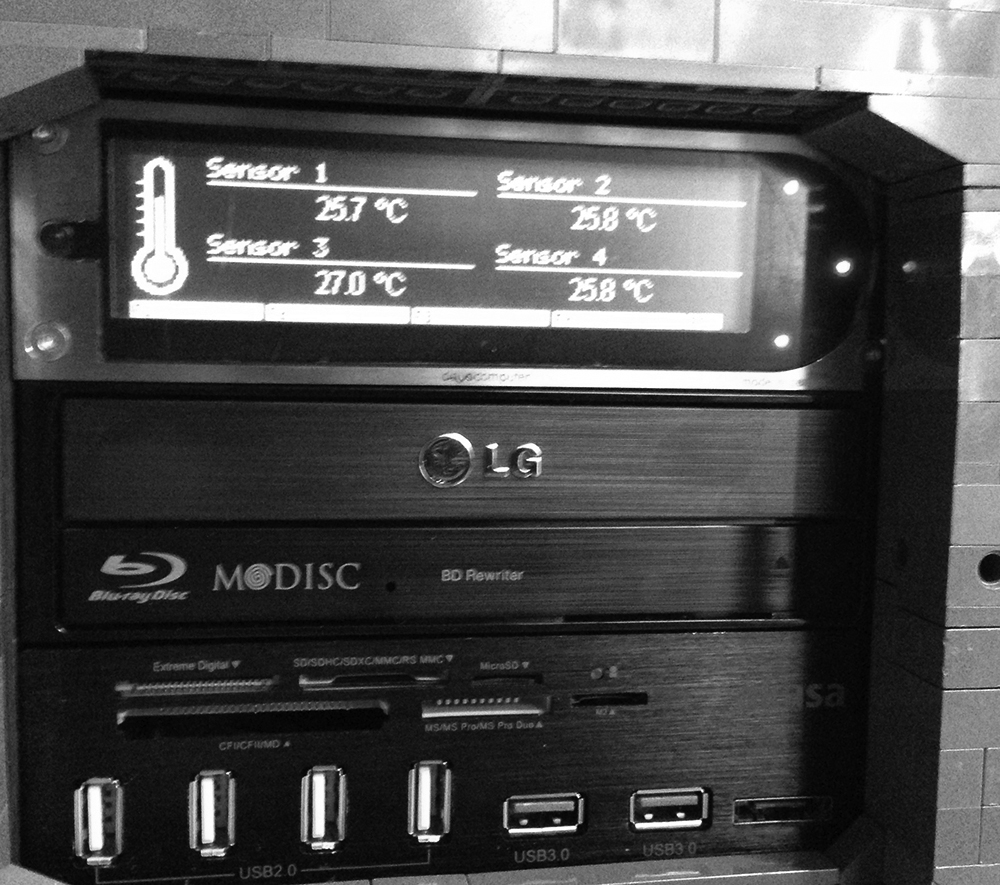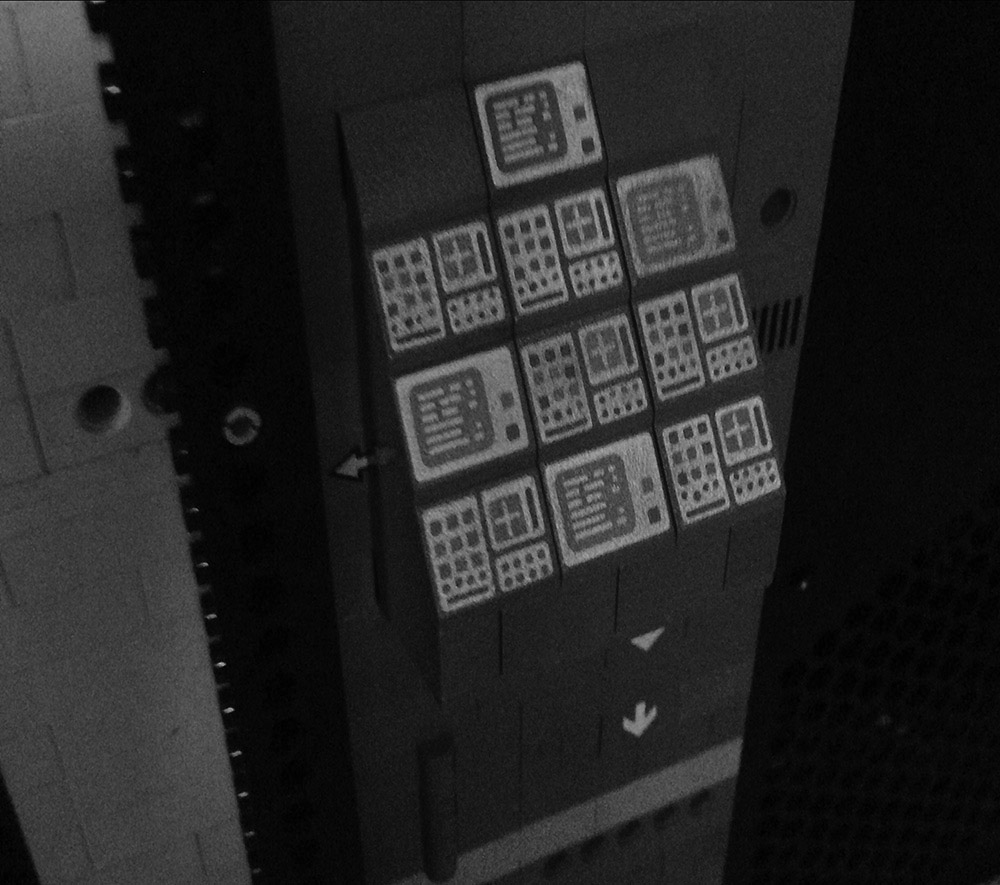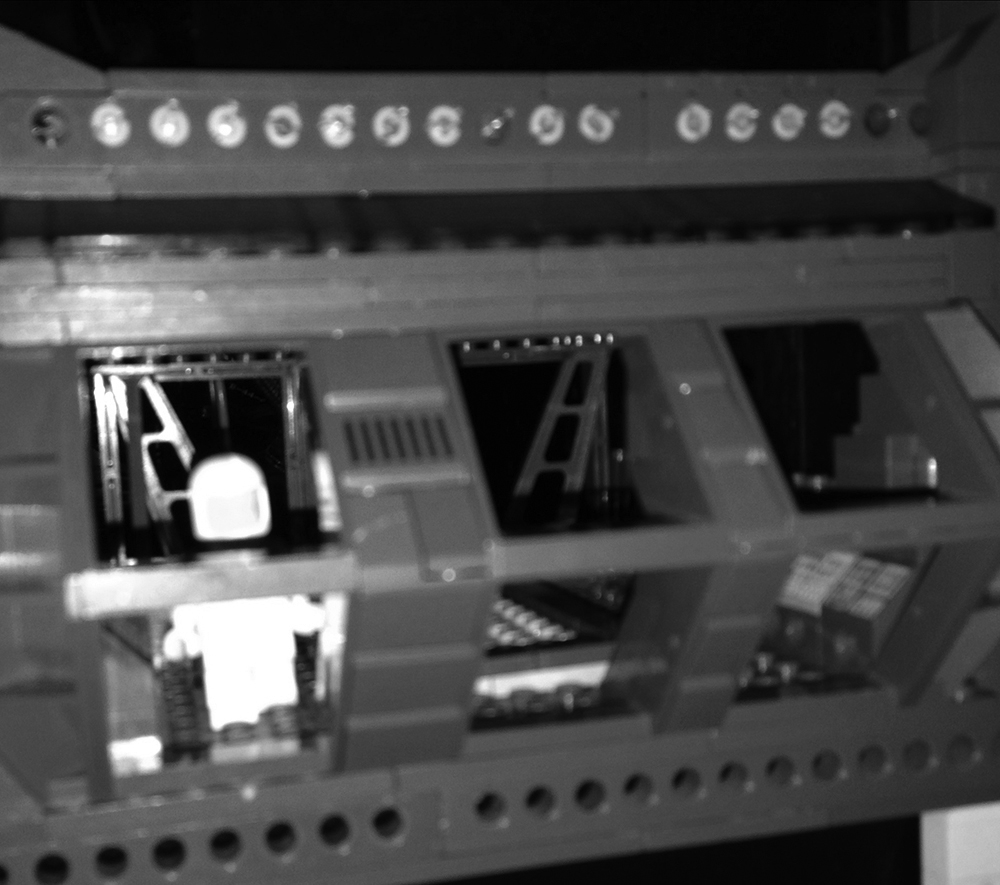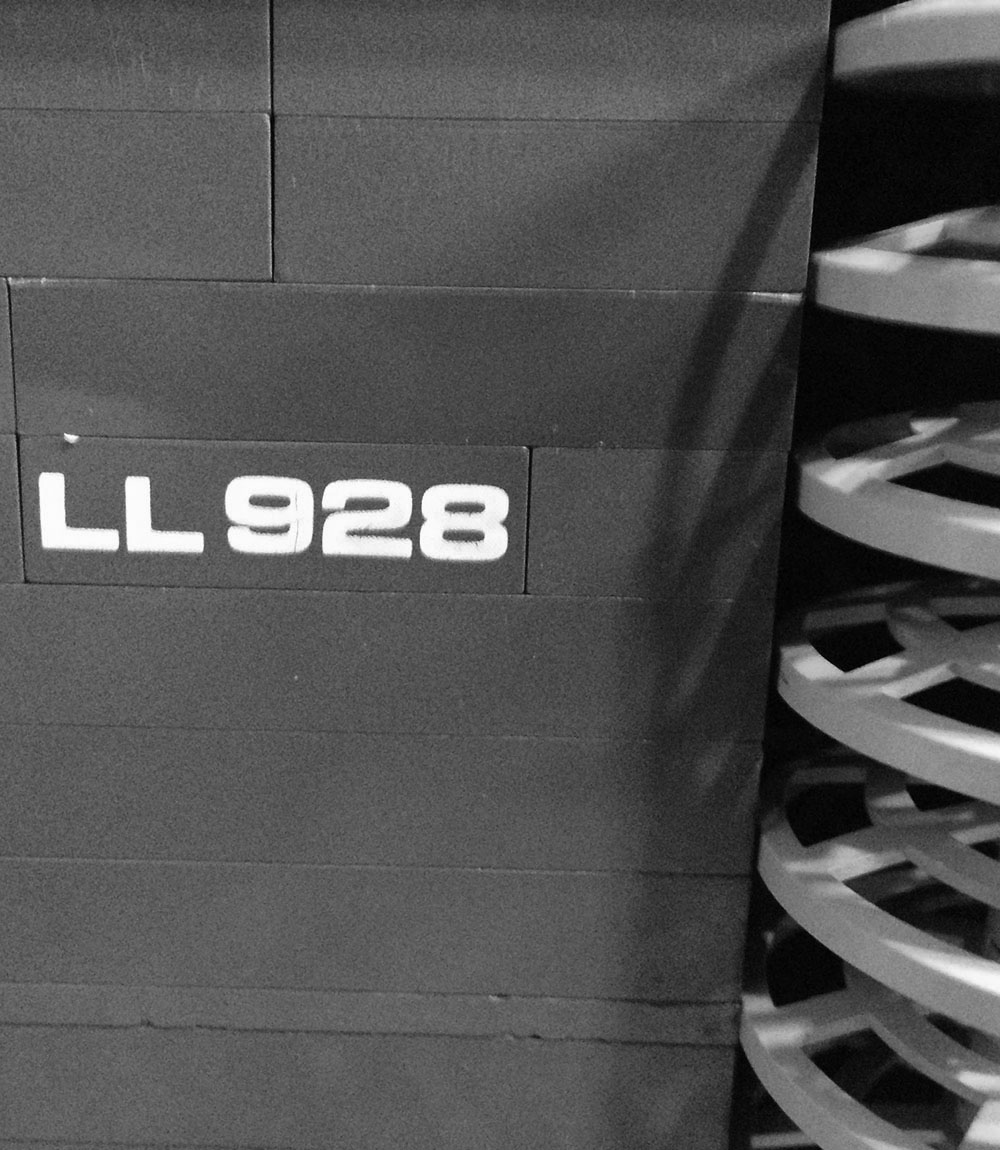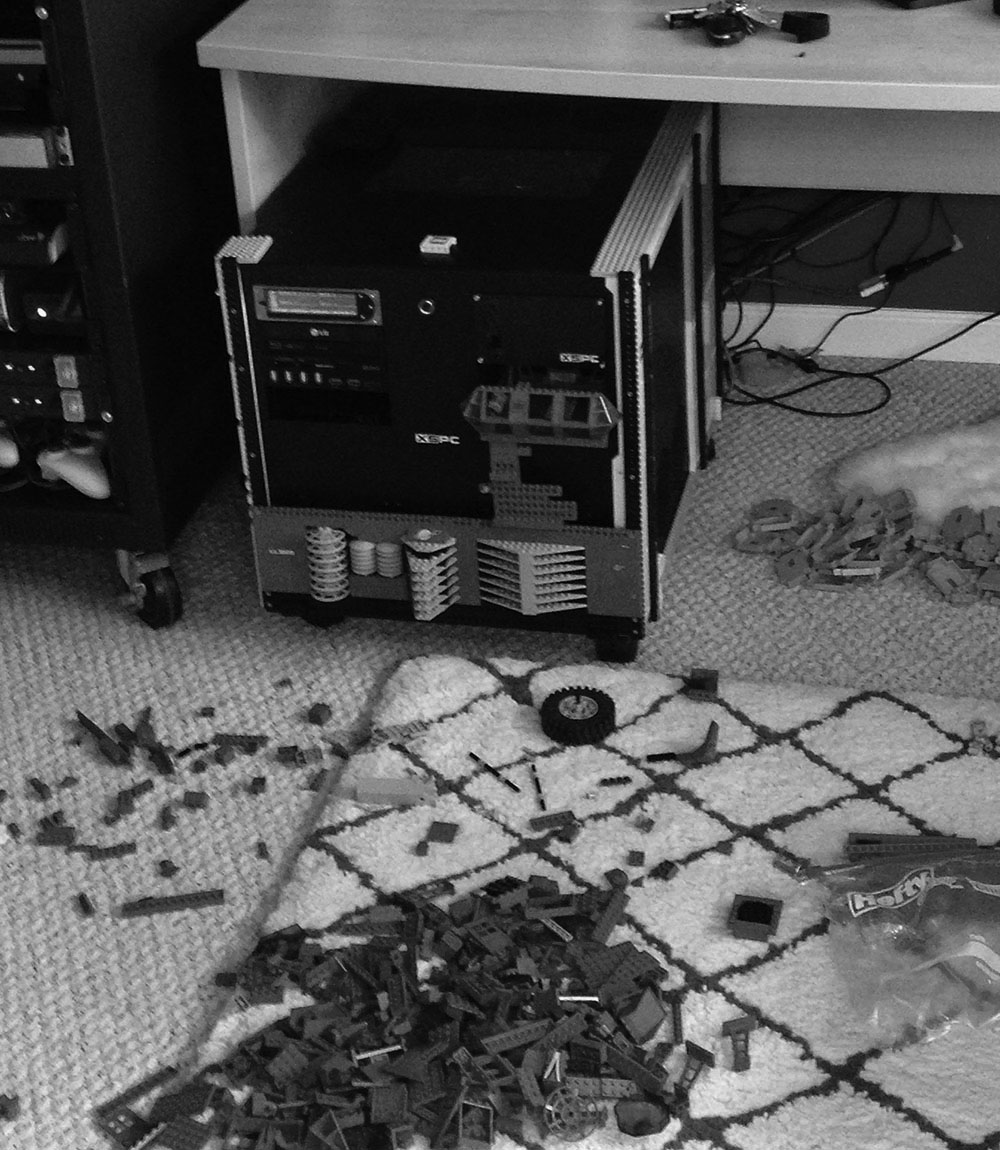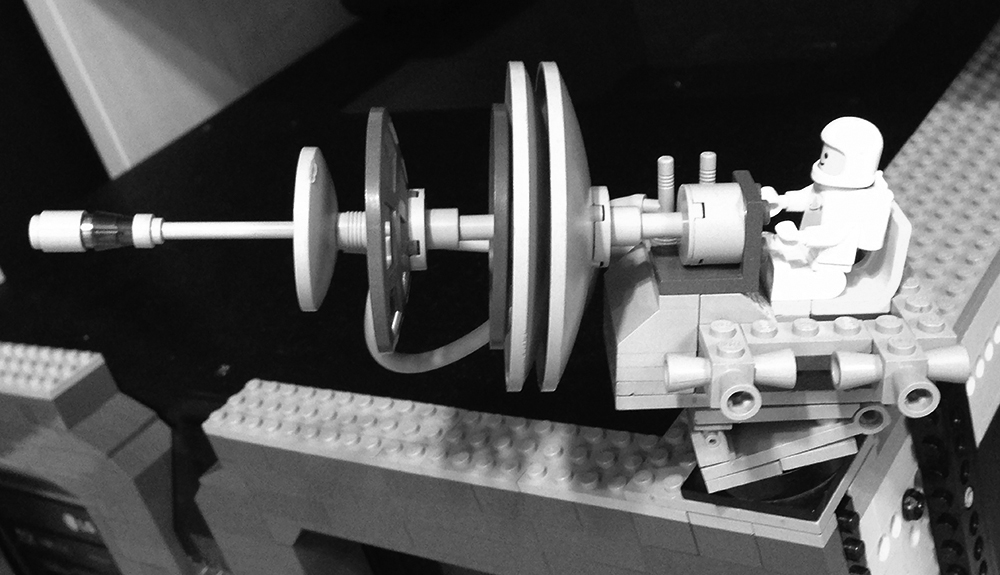 Top row: (left) the final original build, (right) the MAGIC logo in Lego. Middle row: (far left) the addition of title plates, (mid left) a shot mid-construction, (middle) detailing around liquid cooling readouts and Blu-Ray tray, (middle right) the 'console', (middle far right) close up of the 'clean room observation deck' which was a play on the old Intel Inside campaign using Lego space figurines instead of clean suites. Bottom row: (left) original space set serial number, (middle) early construction, (right) the so-called 'wireless adapter'.
Experiments with HTML & Web Technologies
The Splattershmup Technology Tests
In the early days developing Splattershmup: A Game of Art & Motion (see the gallery for details on that project), there were a lot of individual little tech tests on movement, drawing, weapons, etc. and whether or not any of these things could be "dong" in HTML/Canvas, prior to attempting to integrate them into WebGL. These are some of those early tests. Ironically, mid-way through the development process the team returned to these tests as a goal for how to change direction and get the game we wanted when we weren't getting there with more a more advanced technology stack.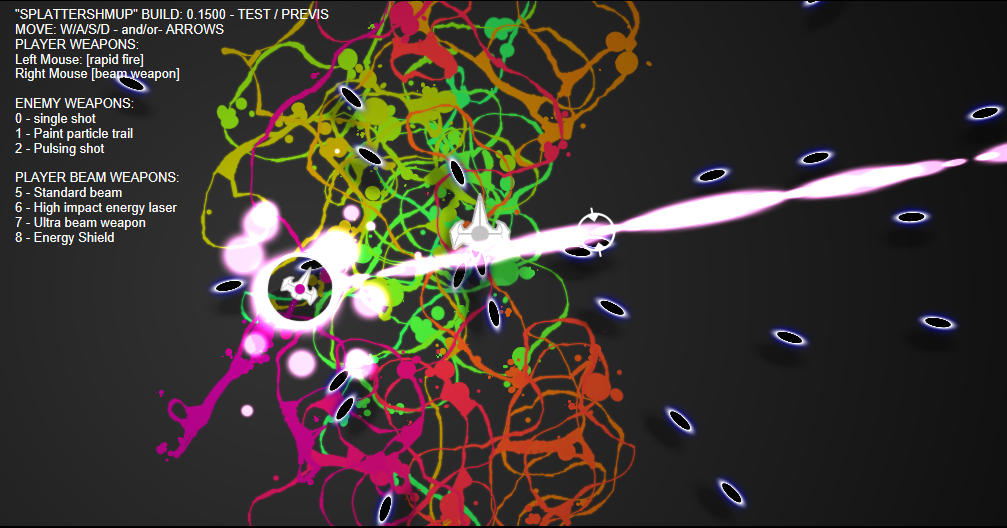 Experiment 2 Early drawing with color.


Experiment 3 Drawing with blobs and speed.


Experiment 4 Drawing with blobs and speed (again).


Experiment 5 Drawing on a scrolling canvas.


Movement Experiment 1 Early work on player ship movement patterns.


Movement Experiment 2 More early work on player ship movement patterns.


Movement Experiment 3 Early work 'flipping' on change of direction.


Movement Experiment 4 Adding a paint trail to the movement...


Movement Experiment 5 Refining the trail with blobs and streaks.


Movement Experiment 6 Adding back a scrollable play field.


Movement Experiment 7 Grayscale version, playing with line and form.


Movement Experiment 8 Mouse targeting while moving with keyboard.


Movement Experiment 9 Messing around with colors and line thickness.


Paintr Game 1 Early lighting test and scrolling canvas.


Paintr Game 2 More messing around with color schemes.


Paintr Game 3 Giving some viscosity and history to the paint trail.


Paintr Game 4 Early addition of player weapon visuals.


Paintr Game 5 Adding in some things to dodge to see if it is interesting...


Paintr Game Weapons Test 1 Exploring some enemy weapon types


Paintr Game Weapons Test 2 Exploring player beam weapons


Paintr Game Weapons Test 3 Exploring player shields


Paintr Game Weapons Test 3 Grayscale Same experiment without color


Paintr Game Weapons Test 4 Tests updated with basic collision

Old Experiments and Articles on Macromedia Director & Shockwave (2002-2012)
Other Things At Andyworld